Fillers cause a young woman"s face deformity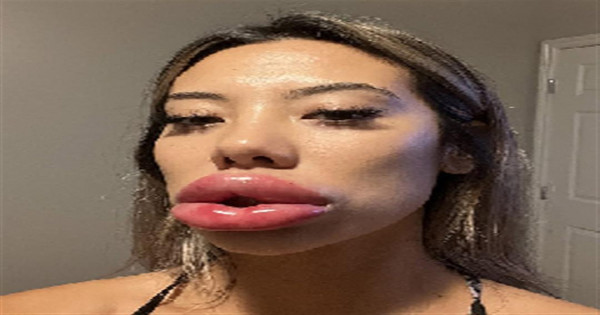 A 24-year-old woman was surprised to find that her lips swelled three times their normal size, and she is no longer able to talk or eat, after she had a $350 filler. Basia Kouri, who lives in Las Vegas, suffered from a severe allergic reaction to the filler, after the beautician used a hyaluron pen that uses high-pressure air under the skin, according to the British newspaper, "Daily Mail".
Doctors suspected her of anaphylactic shock, a condition that occurs when the immune system releases chemicals that can lower blood pressure, narrowing and blocking the airway. Querrey said that this was the most terrifying thing ever, and she was afraid of the possibility of cutting her lips, while the doctors saw her only 5 minutes after entering the hospital, and gave her a dose of adrenaline to speed up the work of the heart, raise blood pressure and control the narrowing of the airways.
She added that the swelling in her lips had subsided within 24 hours, while leaving its place with severe bruises, explaining that she felt swelling and discomfort in the lips after the filler procedure, and within about two hours they had reached 3 times their size.
Querrey hurried to the pharmacy, wearing a face mask to conceal her lips, to buy an antihistamine, then her boyfriend took her to the hospital emergency room.
Although shes had fillers twice before, but this time it was different with a hyaluron pen, she also explained that an allergic reaction could also be caused by lidocaine, a pain-relieving anesthetic she hadnt received before.